Integrated Maintenance
Rotary IMC Pte Ltd ("RIMC"), a subsidiary of the Rotary Group of Companies, is well established as an Integrated Maintenance Company offering a wide range of capabilities in maintenance & pre-commissioning services for the Oil & Gas, Petroleum, Petrochemical & Pharmaceutical industries.
Today, we have established an effective and a highly accessible maintenance infrastructure on Jurong Island. It supports an environment where the nature of the operation demands the utmost of resource availability, logistical support, engineering and supply, all within a one-stop shop. We provide a complete range of industrial services. This includes the ability to provide services for small capital projects and plant engineering for ongoing maintenance routines.
Providing high quality & responsive maintenance, and EPC services for our customers, our services yield significant benefits such as lowered operational costs, improved deployment time and with resource optimization. Our strategies for one-stop integration are to fully understand our client's needs in overall, before to plan, design and integrate diverse components for our clients directly through all shared services. We have a pool of expertise with proven track record in delivering complex solutions and effective and quick execution with diverse technical know-how.
In recognising our QHSE efforts, we have consistently achieved Gold Awards (from 2011 to 2014) and Gold Medal Award (from 2015 to 2020) from The Royal Society for the Prevention of Accidents (RoSPA) & Workplace Safety & Health Performance Silver Awards (from 2012 to 2014).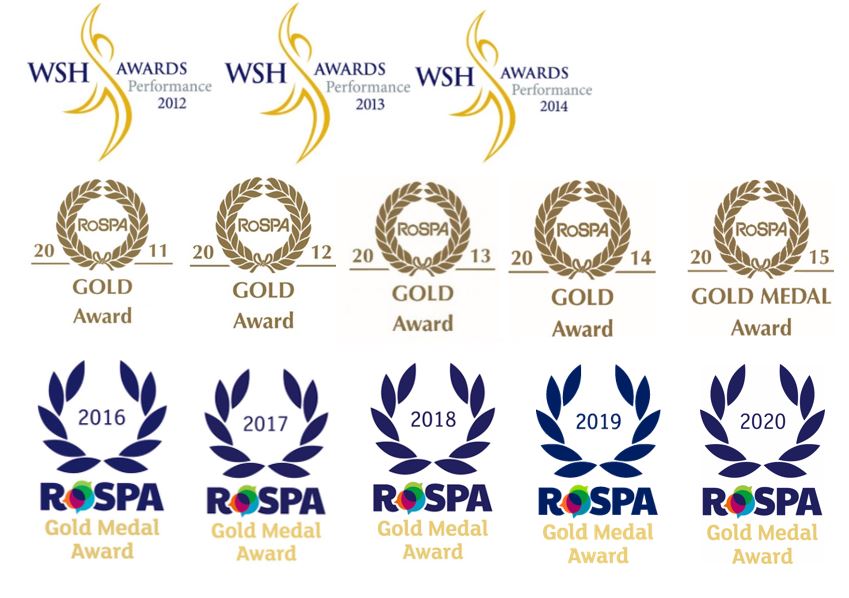 We also achieved recognition from our clients. This is a partial list of certification and awards that we had received across the years.
DuPont
Contrib. to site safety performance & support
in Contract Administration (2016)

ExxonMobil Singapore
Zero Recordable Injury within ExxonMobil Singapore
Manufacturing Complex (2015)

Neste Oil
Contrib. 1 Mil Manhours (2012)

Shell Jurong Island
Contrib. 6 Mil Manhours (2011)

Chevron Terminal
Operational Excellence Award (2011 & 2012)

Shell Jurong Island
HSE Initiative (2009)

Horizon Terminal
3 Mil Manhours Without LTI (2007-2015)

Universal Terminal Singapore
Contrib. the exceptional support & contributions
towards making a safe & healthy working environment

Shell Bukom
HSE Alliance Leader

Shell Bukom
LRCCU Completion with 4.15 Mil (2010)

Invista Adi Pure
Comp. TA 2006

DuPont (Sakra)
Manufacturing Works TA (2012)

Shell Bukom
4 Mil Safe Exposure Hours Without LTI (2008)

Shell Bukom
4 Mil Manhours Without LTI (2009)
Within a short span of operation since year 2001, Rotary IMC has to-date established working relationship with a list of world renowned customers.
We are an ISO 9001, ISO 14001 and ISO 45001 certified company. This demonstrating our dedication to continuous improvement and superior performance in all aspects of our business.
RIMC has established itself as a market leader in integrated maintenance services and has a dominant presence within the chemical hub in Jurong Island.
We have a total workforce of over 800, including over 600 multi-skilled craftsmen.
Our services include:
Daily Maintenance
Operation Support
Planned Periodic Maintenance
Shutdown / Turnaround Maintenance
Plant Startup Commissioning Support
Warranty Maintenance
Condition Monitoring/ Reliability Engineering
Performance Enhancement Plant Modification project
Computerized Maintenance Management System (CMMS)
CMMS, a computerized maintenance management system helps to reduce cost by providing better work order flow and control, more entensive equipment history for analysis. Achieving better planning and scheduling.
Our value-addedness are incorporating the best practices developed in many industries. Work processes are driven towards a more predictive environment with safety-conscious, multi-skilled workforce.
Rotary has a total of 5 fabrication workshops spanning across key regions in the Middle East and Southeast Asia, strategically align with our group's direction for the support of our multinational projects with our unique execution plans. Apart from providing fabrication support to our EPCM services in these regions, our workshops are fully equipped with capabilities to support fabrication projects as required by our clients worldwide.
 
Occupying a combined total area of more than 30 hectares, these 5 workshops are capable of fabricating more than 1.2 million DB of piping, 8,000 tonnes of structural steel, and 45,000 tonnes of plates rolling per year. With our effort in expanding our presence in the Middle East, we are expecting our 6th workshop to be completed in Fujairah, UAE by Q3 2017.
Click here to view Our Fabrication Services
Vibration Monitoring and Implementation
A predictive technique of regularly monitoring selected parameters (typically vibration) of rotating equipment to identify early onset of machinery problems.
Benefits:
Results in fewer unexpected failures
Optimises resources and manpower
Increased productivity
Improved product quality
Reduced maintenance costs
Machinery Diagnostics
In depth diagnostics of machinery problems due to resonance, misalignment, imbalance, looseness, bearing & gear faults, etc. It is applicable to most types of rotating machinery.
Benefits:
Increase machine uptime and operational life
Detect potential failures
Reduce maintenance cost and hence increase plant efficiency
Improve safety environment
Dynamic Balancing
On-site 1 or 2 Plane Dynamic Balancing can be performed for motors, fans, propellers, turbines and most other rotating machinery.
Benefits:
No dismantling required hence time & labour cost minimize
Increase machine life span and availability
Prevent damage due to dismantling and transportation
Improve safety environment
Oil Analysis
Assessment of oil degradation & contamination for the evaluation of machine being lubricated. Analysis testing performed locally or via a third party certified lubrication testing laboratory.
Benefits:
Enables the proactive control that lead to lubricant & machine failure
Identifies components which are at the onset of the severe wear stage
Ideal as a complementary technique to vibration or infrared thermography
Minimises the cost of laboratory analyses by scheduling on condition only, or less frequently for lubricant checks
 Infrared Thermography (IRT) Survey
Infrared Thermography can be used to identify any problem that is associated with a change in temperature that is out of the ordinary. IRT helps to pinpoint failures in electrical, mechanical & process related areas.

Benefits:
Provides non-intrusive instantaneous inspection
Detect potential failures & hazards
Provides a complementary inspection method for the diagnosis of plant equipment, performance monitoring & safety evaluations